Finding Child Care
-
Family, Friend, or Neighbor Care
-
Grandparents Respite Program
-
Get Help Paying for Child Care
-
Early Learning Library
FINDING CHILD CARE
Finding Child Care
-
Amador Referrals
-
Calaveras Referrals
-
Choosing CC
-
Referral/Complaint Policies
FINDING CHILD CARE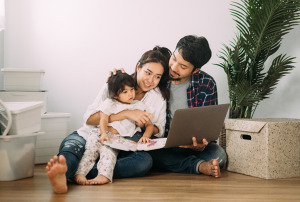 The Resource Connection provides free child care referrals to parents in Amador and Calaveras counties. Referrals are made to providers in licensed family child care homes and child care centers and license-exempt centers. Resource and Referral Coordinators at The Resource Connection can help you learn about the child care options available in your area so you can choose what works best for you and your family. They will listen to your questions and concerns: however they can't make your decision for you. That is up to you.
You can now get referrals on-line:
If you cannot locate the care you wish, or of you would prefer to talk to a local referral coordinator, call us at 209-754-1075 or 877-944-9911. If it is off hours - just leave a message and we will return your call during normal business hours.
Choosing Child Care Guide
Choosing Child Care Guide
read text / download PDF - Choosing Child Care can be one of the most important decisions you will make as a parent, and sometimes it can be one of the most difficult decisions. This guide can help you learn what options are available and what things to look for in your child care search.
Child Care Referral and Complaint Policy
read text / download PDF - Our policy on child care referrals from us and our complaint policy and procedures.