Licensed Family Child Care Home
-
Family, Friend, or Neighbor Care
-
Career and Training Opportunities
-
Child Care Initiative Project
-
Child Care Subsidy Program
-
Early Learning Library
CHILD CARE INITIATIVE PROJECT (CCIP)
WHAT IS CCIP?
Child Care Initiative Project
CCIP is designed to increase the capacity and improve the quality of licensed family child care and FFN* (friends, family, or neighbor care).
Who Can be a Part of CCIP?
Anyone who has a Family Child Care (FCC) license, works in a licensed FCC, and/or is planning to get an FCC license or wants to expand and (friends, family, or neighbor care).
What is CCIP Training Based on?
California Early Childhood Education (ECE) Competencies:
Child Development
Culture, Diversity and Equity
Relationships, Interactions and Guidance
Family and Community Education
Dual-Language Development
Observation, Screening, Assessment, and Documentation
Special Needs and Inclusion
Learning Environments and Curriculum
Health, Safety, and Nutrition
Leadership in Early Childhood Education
Professionalism
Administration and Supervision



* FFN (friends, family, or neighbor care) also known as license exempt care, means that the provider is not required to be licensed by the State of California. Friend, Family and Neighbor care is provided in the child's or caregiver's home by a person who is a relative, friend, neighbor, babysitter or nanny.
WHY SHOULD I JOIN?

As a CCIP Participant You Will Receive Technical Assistance With:
Licensing and the business of family child care
Early Care and Education Workforce Registry
CCIP Requirements
Child Development
Professional Development
Professional Growth:
Trainings in the 12 CA ECE Competencies
Financial Support:
Licensing Costs
Start-up Expenses
Incentives According to Training Hours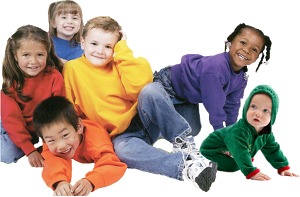 WHAT DOES IT TAKE

To Become a CCIP Participant

Create a free California Early Care Workforce Registry Account. Joining the registry means that you can:
track trainings that you complete whether it is provided by CCIP or another quality contractor.
Access a statewide training calendar
.
Complete the Self-Reflection Survey


Complete R&R CCIP Agreement


Complete 25 hours of training in the CA ECE Competencies
BECOME A FAMILY CHILD CARE PROVIDER

Make a Difference in a child's life...
One day at a time.
The Resource Connection Child Care Resource & Referral is Here To Help!!

We will provide assistance to any child care provider residing in Amador & Calaveras County wishing to become a licensed family child care provider, providers wanting to improve or expand their license or focus on infant/toddler and FFN care providers.
Funding is available on a first-come-first-serve basis to assist with the cost of purchasing items required by licensing to make your home safe and healthy.
Ready to learn more? Call is at
209-754-1075
or
877-944-9911
(toll free) or email Karen Fraizer at
kfrazier@trcac.org