Finding Child Care
-
Family, Friend, or Neighbor Care
-
Grandparents Respite Program
-
Get Help Paying for Child Care
-
Early Learning Library
GRANDPARENTS RESPITE PROGRAM

for Amador County Grandparents Who Are Raising Their Grandchildren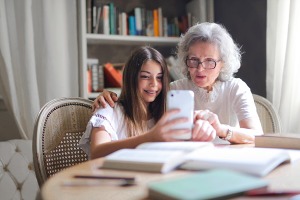 Are you a grandparent raising a grandchild? This program can help you with respite child care. This respite program is designed to provide temporary relief for the grandparents from the ongoing responsibilities of caring for their grandchild. The Resource Connection can pay for up to 16 hours of licensed child care, per child, per month.
Grandparent Cafe
The Resource Connection also hosts Grandparent Cafe meetings for social support, educational information, and community resource. The Cafes provide the grand-family with the basic coping strategies and resources to take care of both grandparent and grandchild.
For more information on the Respite Program or Grandparent Cafes, please call The Resource Connection at 209-754-1075 or 877-944-9911.
The Resource Connection Grandparents Respite Program is part of the Amador County Behavioral Health and Early Intervention Program (PEI Plan). This Funding is available through the Amador County Behavioral Health PEI Plan.


What About Calaveras County?

While we only provide this service in Amador, there is:
the Grandparent Project in Calaveras County,
which is administered by the Calaveras County Office of Education which also provides resources for grandparents there.